Oh man, we messed up.
Well, we didn't really, we work from a list in advance of what the next Folklore Thursday is gonna be. The list is pretty far in advance, and, apparently, this week, changed. So instead of whatever-this-weeks-topic was it became insects. BUT THIS WAS THE FIRST WEEK I WAS ACTUALLY AHEAD! so, poop. Instead you're getting too Folklore strips. Locker, was my new fav.
Davy Jones' Locker. The deep-sea Hell of the drowned, according to pirate-lore and later nautical-lore. Davy Jones a diabolical figure, sometimes said to be glimpsed among the rigging during a storm. More often than not though, the sea-devil simply waits below.

John Reppion via Twitter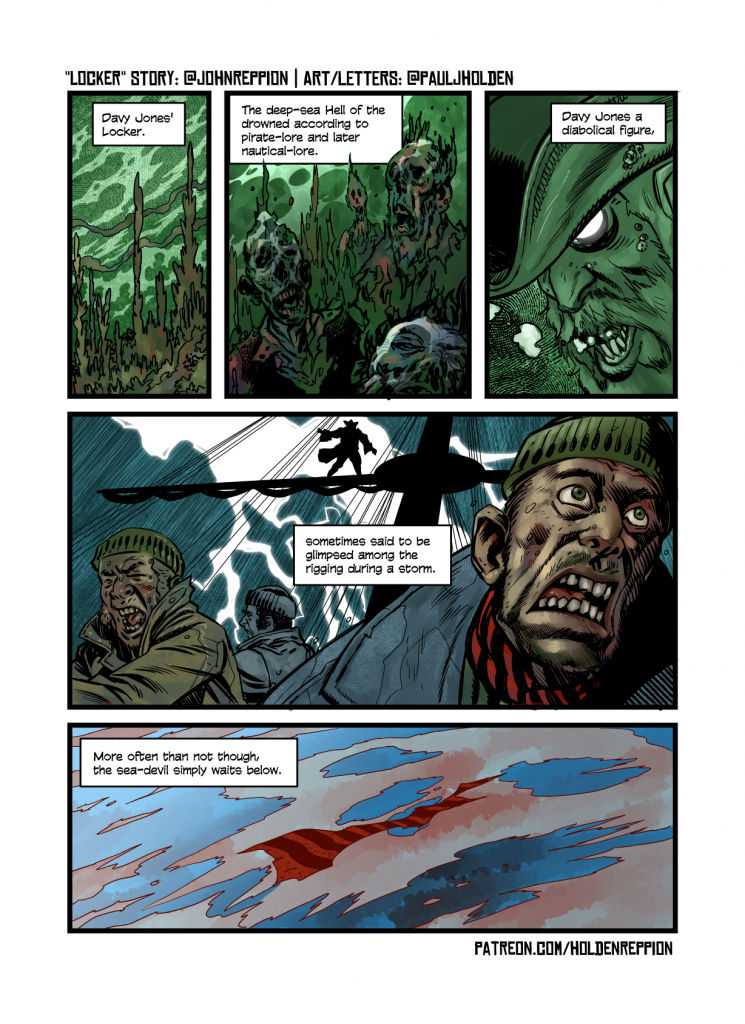 I love stuff like this, instantly I could see it all – deep-sear Hell of the drowned. Class! Trying to get something of a narrative in there – the sailer with the red scarf, drowned in the waters. And shifting to a symbolic skull in the water, was fun in the last panel.
I enjoy drawing gruesome faces, so that much is fun for me.