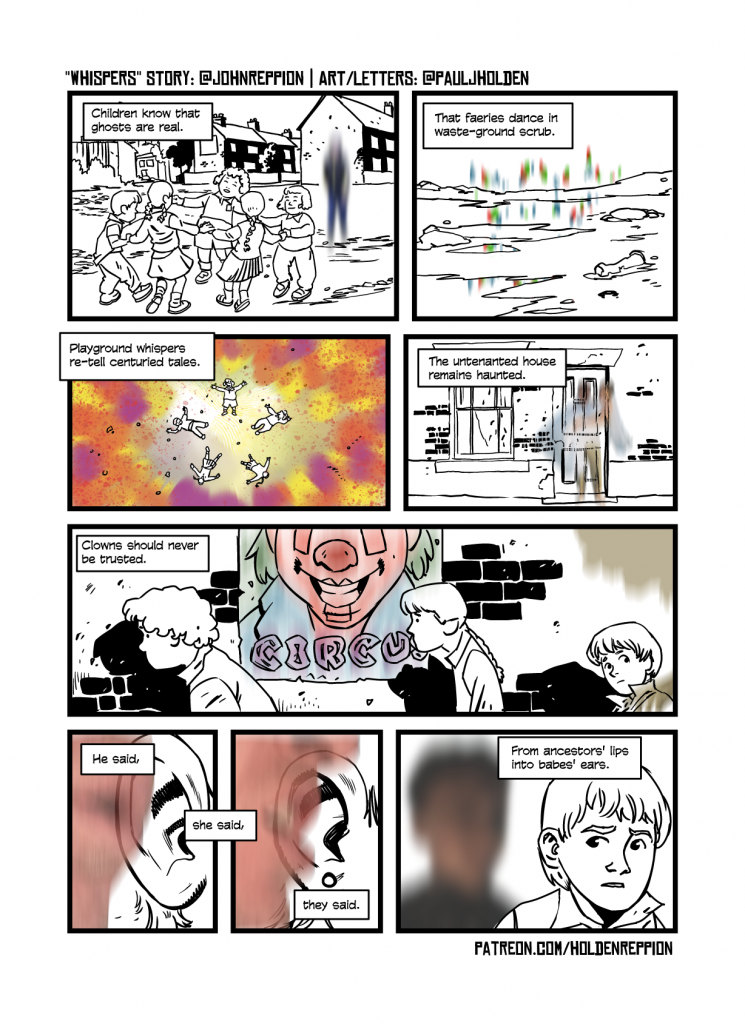 The below was published in our Patreon (which you can subscribe to and get the comic as soon as I draw it, which is usually a day or two early!)
"Does this work" has become something of a mantra between John and I, he'll send me something and a "does this work" (and it always does) and sometimes I'll try something different and email it to John with a "Does this work"
So, anyway – does this work?
Bar a couple of bits all the ghosts are photos of me, my wife and my kids. (The couple at the door is from our wedding photo).
I'll admit this may be gimmicy, but it's one of the pleasures of this format is trying something once and moving on to something else.
I think if I could, I'd do something better with the fairies, the playground stuff (overlaying a photo of something…?) and the circus poster – dig in and find something that's a real circus clown poster (and out of copyright).
Anyway, on to the next one!