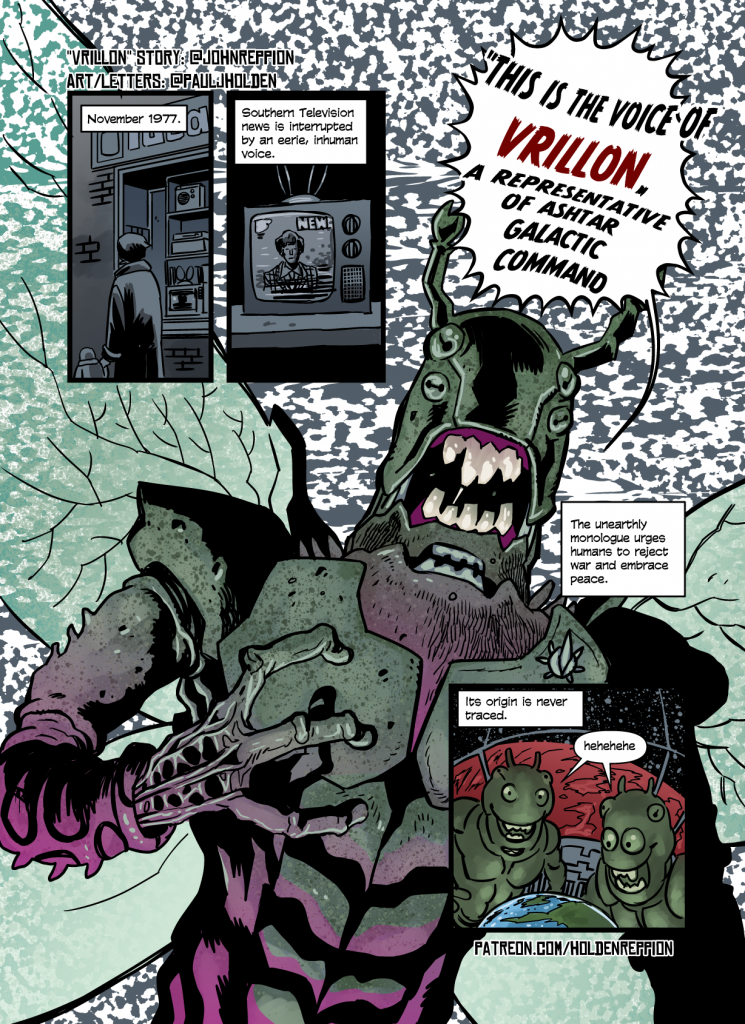 This was a lot of fun.
I've been itching to do a scifi-ish tale with one of the folklore stories since we started (I am, at heart, a 2000AD artist, scifi is the norm for me) I honestly didn't think we'd ever get to do one, but this presented a neat little departure. And I hope the twist in the tale end of it comes through (because I always need to explain the jokes: it was a hoax! AN ALIEN HOAX!)
I thought drab dreary 1970s england colours set against bright colourful alien life would be a fun contrast. On first pass of the thumbs I drew for it I thought I couldn't draw an alien, because… well, the alien is never seen, but then I figured that would give me the freedom to do what I wanted – it's an alien in the imagination, so he's superimposed on a static TV background (I created a layer in clip studio, filled it with black, generated some perlin noise that was nice and big, then smeared some of it, then converted it to lineart – that gave me the static I wanted.
Anyhow, hope you enjoy it!