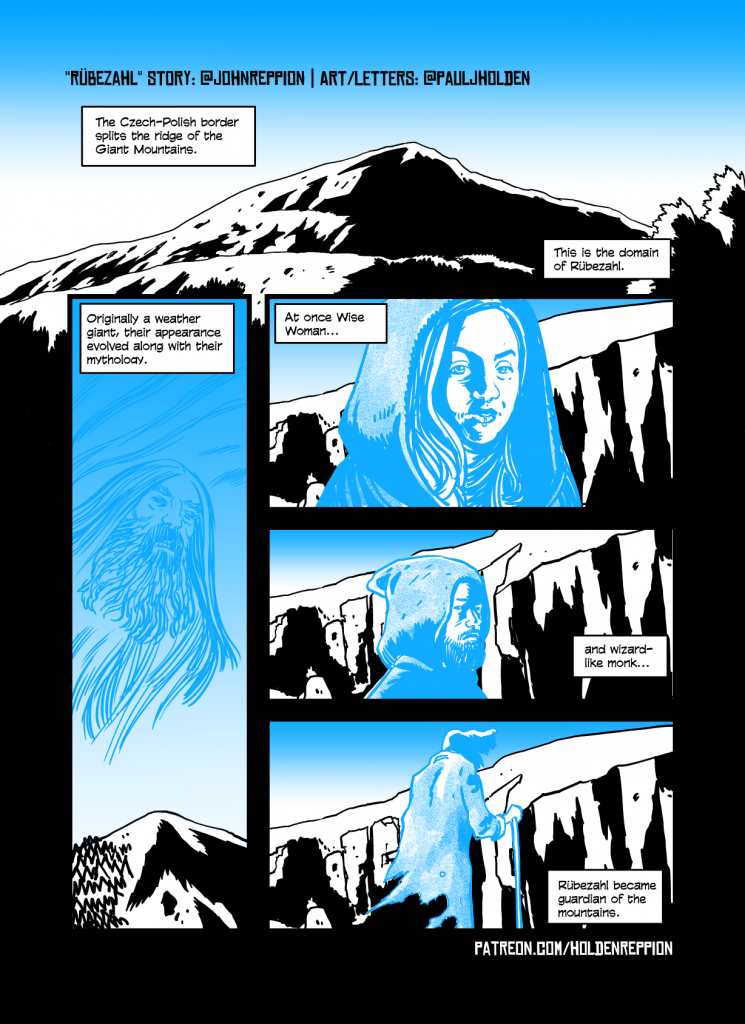 Look, I'll address this head-on. Yes, that's Alan Moore, Leah Moore and John Reppion. I wasn't asked to do that (John never asks for me to do anything, it's all me) but reading the tweet, laying the panels out and thinking "I need a weather giant, a wise woman and a wizard-like Monk" and it suddenly occurred to me that it would be both perfect and funny.
I started colouring it with the sky with a view to full colour, but I'm a bit up against it here at the moment and then I thought I'd use the same blue for the giants – as I wanted them to feel ephemeral rather than big solid giant then realised I didn't really need any colour (phew, that saved some time).
Sometimes I wish I had more time to attack these things, but you don't always get what you wish for.