Just one more thing…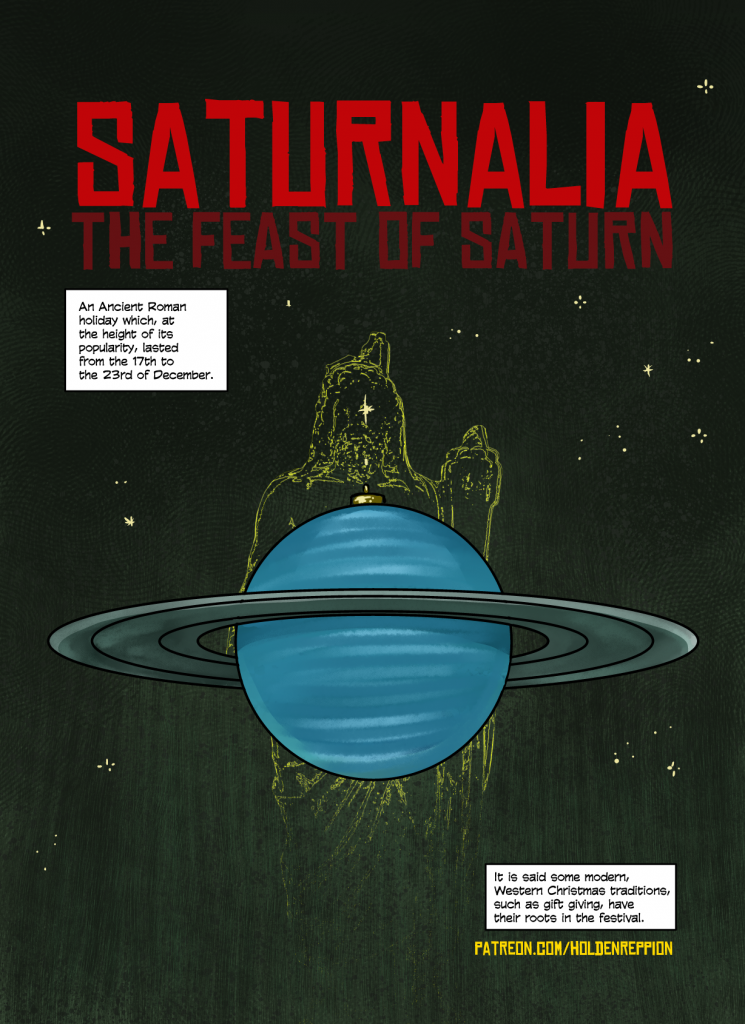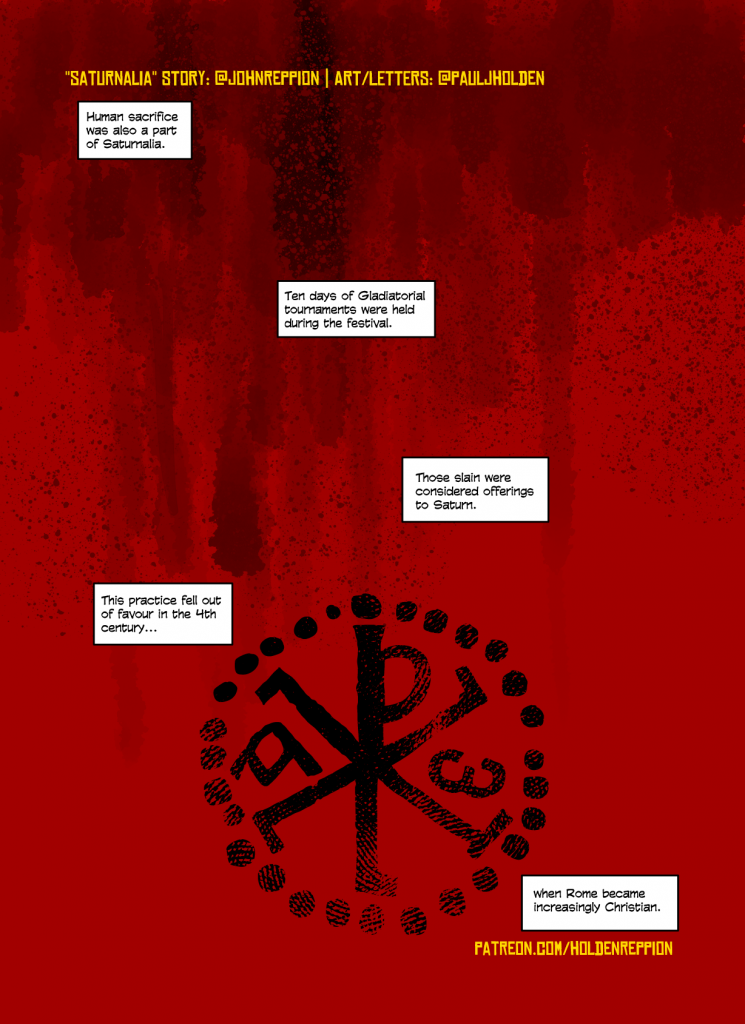 So, here's a special thing, just for you (for the moment) a two pager.
John will be tweeting a two tweet thread.
I had planned more, but this came in late with double the normal workload. I struggled a little with building a story telling narrative around the first tweet, so instead I decided to try and play something clever, a christmas bauble on christmas tree, but it would be the planet Saturn, with the god Saturn behind it (the god of course, lending its name to the planet).
That done, I wanted to do a more traditional comicbook narrative thing for the second tweet, but time really did kick my arse (panel 1 would've been hundreds of gladiators killing and stabbing each other, panel 2 bodies piled upon bodies in front of the temple of Saturn and panel 3 the ancient roman symbol of christianity – the Chi-Ro symbol on banners in front of a burning rome.
Even I, as fast as I can be, just couldn't turn that around in a day (not given my time-budget on this is only about 3 hours). So sketched and abandoned, and instead this, which actually is thematically closer to page 1 and not-so-subtly suggests that Christianity is build on the blood shed of rome.
So anyway HAPPY CHRISTMAS!