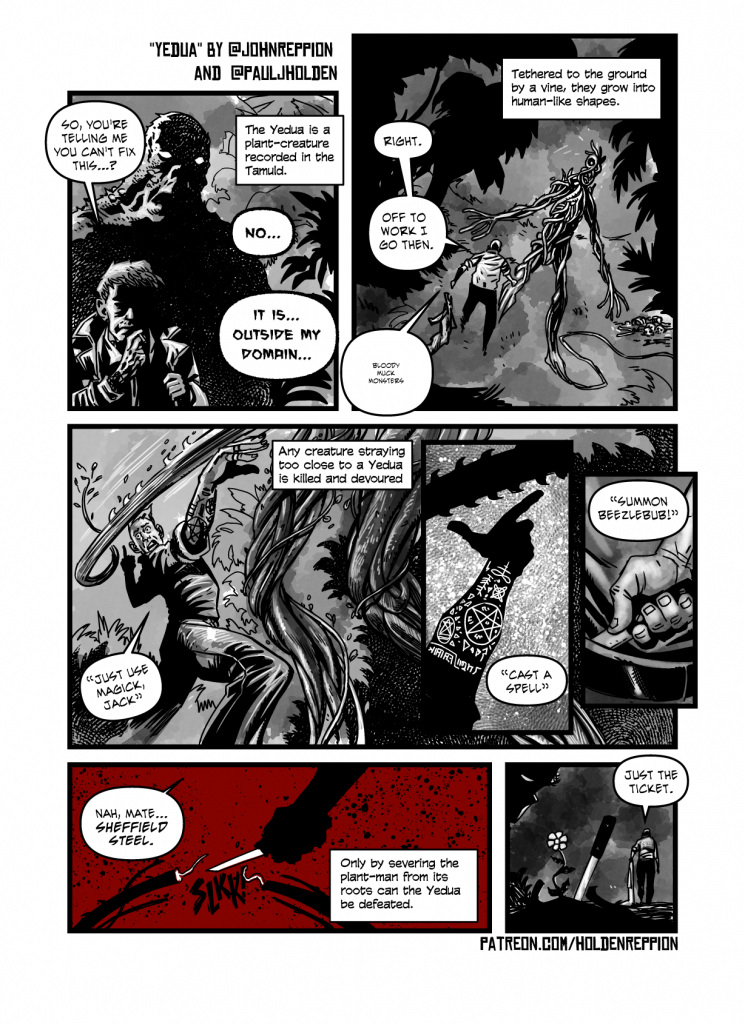 Any resemblance to creatures living, dead or fictional is entirely coincidental.
I wanted to do a one page short story, there's a variety of cool muck monster things in fiction, and I love the pairing of god with streetwise magician (who is named here Jack)
The pencils on this show though, that it took a fair amount of fiddling to get something that I thought would work.
(And even now, having written the dialogue and then stripped it off just to upload it here, I think dialogue-free might be better?)
I'm sure John won't mind me saying I'm taking full blame for the comic strip, John's tweet (as contained in the captions) is all I had to go on.
I think the story element of this works well paired with the info captions. And I suspect this might be the direction I start pushing more of the strips in. It doesn't feel like writing, though, of course, it is.
There's a alternative version of this which is much more of a kids comic one, I started drawing and abandoned it fairly quickly.
Anyway, hope you like it! 

don't forget John writes great little essays to accompany these comics over at Patreon https://www.patreon.com/posts/26-yedua-33330838.