Hey! Welcome back (unless you've just been lurking since the last post… in which case, nice to see you're still here!)
Ok, last week I'd intended to ink up the Battle strip and … uhm… hunt for some work, so here's how that went:
Battle story – all inked up. Pretty happy with it. Pretty much took as long as I expected, even though I went a bit hell for leather on the detail. Was intended to be in colour, but I'm sort of hoping it ends up in b&w.
Had another super exciting IBS attack (I have a 'wheat' trigger, but sometimes it just happens – largely once a fortnight nowdays) which threw me off for a day.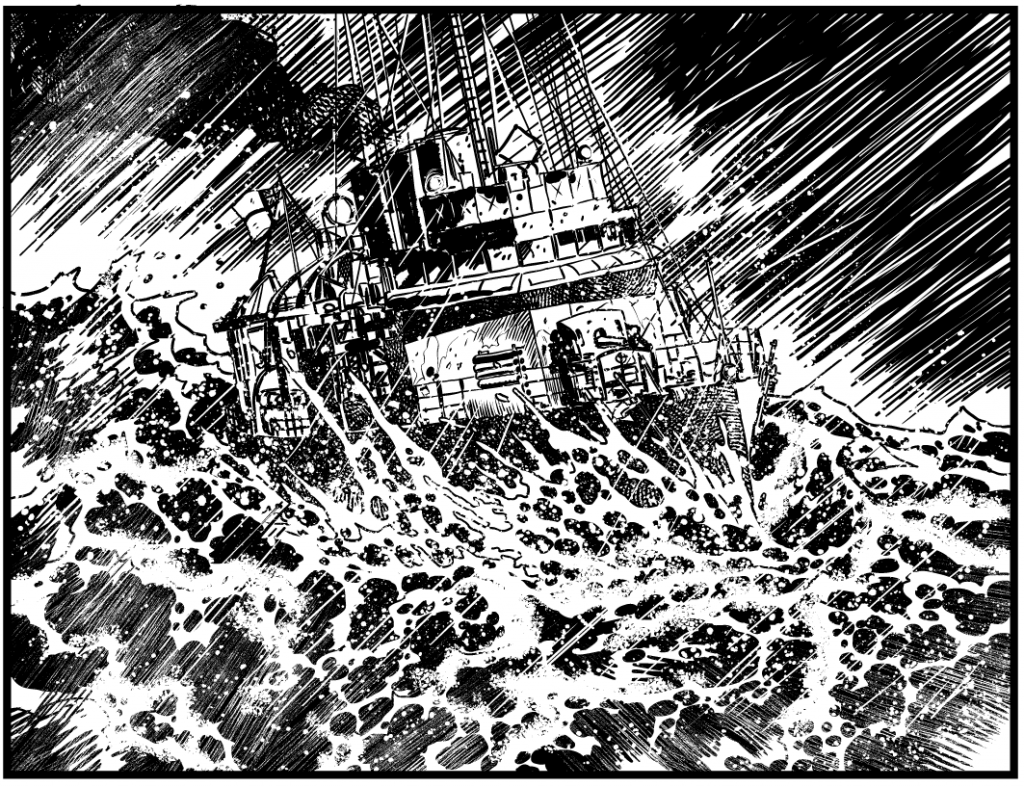 So the other big goal was to find some work, and heck that worked out ok. Lined up three (shortish) gigs: a pencilled gig (7 pages – henceforce JMcC) will I'll do next week . A charity comic war gig, which is 14 pages (the following two weeks, henceforth AD) and a 10 pager which I'm really looking forward to (DK). It'll be that next week.
So that's next month taken care of. After that I have to hunt more work. I hope you're enjoying this insight into the freelancer creative process!
(I've a couple of possible jobs that will represent more significant page counts – hoping to get a graphic novel off the ground, that would be around 100 pages, and represent a solid five months worth of work)
So next week is shaping up like this:
Mon 24th: Pencils JMcC Pg 3 (I'm pencilling page 2 of this today, and I pencilled page 1 of this yesterday) only one page pencilled, because I gots to do some email admin as well.
Tues 25th: Pencils JMcC Pg4 & 5
Wed 26th: Pencils JMcC Pg6 & 7
Thur 27th: Layouts AD
Fri 28th: CHANNEL HEX (I have start of a script, I've drawn a few pages already but I'm redrawing it)
Sat 29th: AD Pencils 1
Sun 1st: AD Pencils 2
I'll not jinx it, but I can largely work out what I'm doing for the next four weeks.
Hey please let me know in the comments if you're reading this stuff, and especially if you want more (or less) of it.