Bit of an Easter treat, here's the greywashed version and a b&w version you can print out and colour in (or print out and give to your kids!)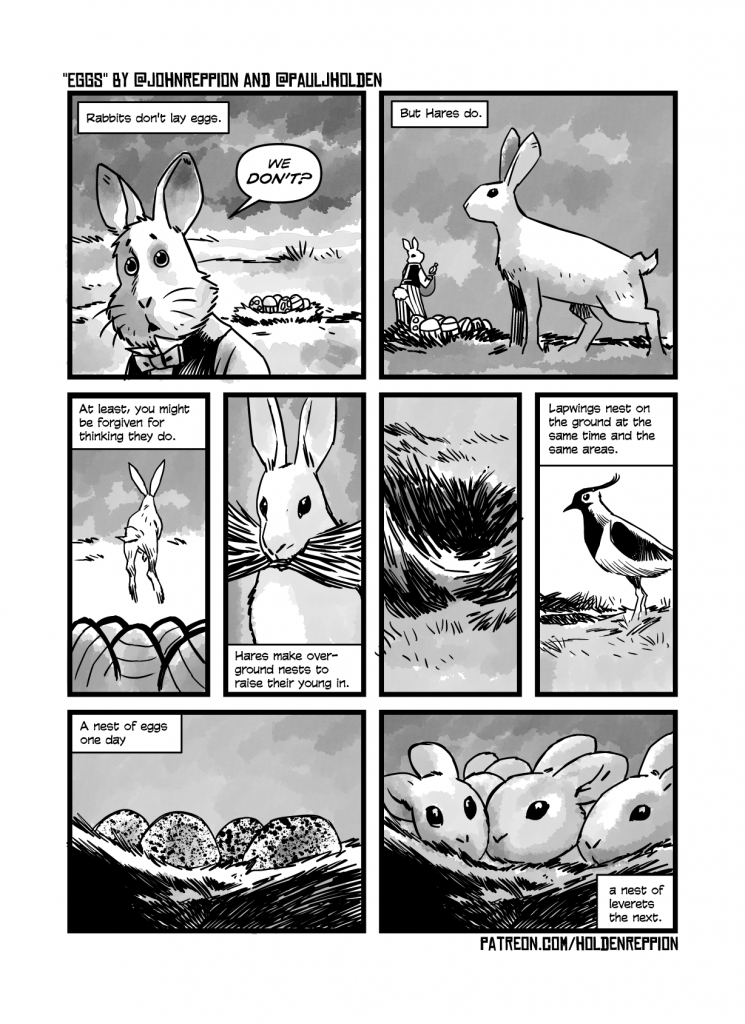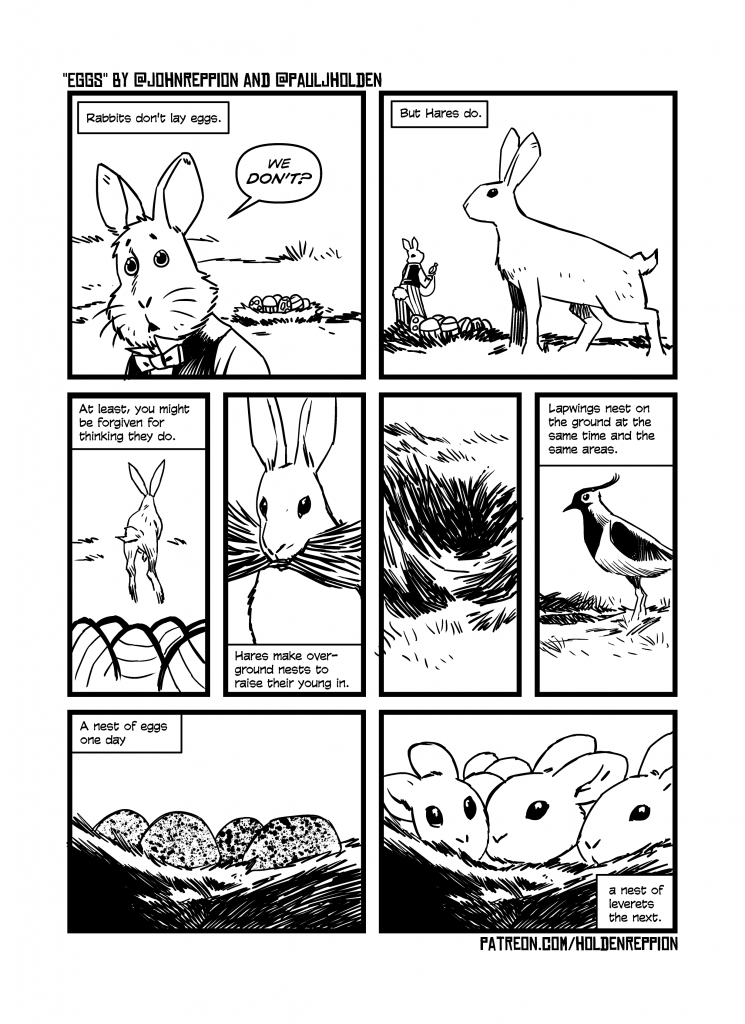 Originally from Patreon.
Hey, it's an Easter Special!
This one was a bit of a struggle, I admit my motivation is starting to feel a little battered by everything going on, and then I decided to draw animals (I'm not a nature artist). Still, found this one fascinating. Sometimes folklore can be educational! ( nearly included Bugs Bunny in this strip, then thought better of the copyright law…)
Hope you're all keeping ok.
Leverets, I had to look up : baby hares.