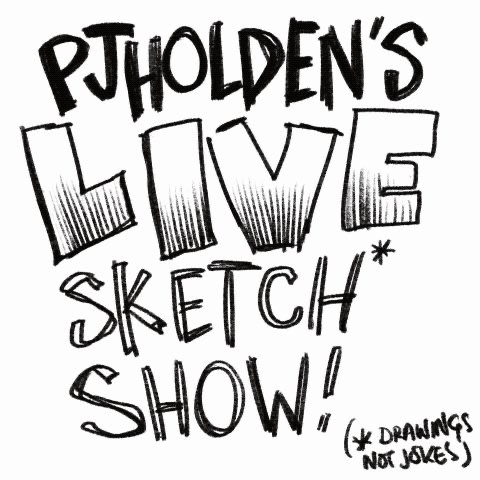 I did a live sketch thing yesterday that was a lot of fun. Did a bunch of sketches for people (A5 on card, drawn in pencil, £30 each) and ended up having a few more to do that I kept going and did another live sketch show. The first was via facebook, the second via twitter.
I enjoyed doing them so much (I'll be honest, I like drawing and talk at the same time, it's one of my favourite things to do at comic cons) that I've decided to make it a weekly thing.
With the caveat that I'd like to get paid to sketch!
So, every Saturday at 9pm I will attempt to sketch up to 10 drawings in one hour. (I seem to be able to do about 7 mind you).
You can watch the watch the pilot episode, I did earlier this evening at my twitch channel here.
Which means, before Saturday I'd like to build a list of sketch requests up so I HAVE sketches to do for Saturday and, you know, if you're not doing conventions and you fancy getting a nice pencil sketch of something 2000ad related (or other thing related) then you can!
Just email me pjholden@gmail.com with the subject line "Live Sketch" and the thing you'd like sketched.
A5 sketches are half A4, the more ambitious your idea the less likely is it'll be very big. It's a great size for a portrait shot, or maybe a bust shot (not that kind of bust) I could probably do a full figure, but it wouldn't be very big at all (and frankly, I'm likely to just say no!)
Anyway, I'll do this for a while, my plan is to fund myself buying a brand spanking new ipad Pro, 12.9″ with apple care and an apple pencil (approx £1069 for the 256Mb model, applecare £129 and the pencil is £119 – so a total of £1317 or … uhm… 44 sketches… this could take a while…)