How was your week? Yes. Mine too.
Anyway, here's what I did, in this, the first week of June.
Pencilled an episode of Dredd, actually quite liked some of the pages (by which I mean I sat back and thought "wow – that's actually pretty good") so who knows what I'll think by the time I ink them. That happens next week.
The most recent folklore thursday seems to have been very popular.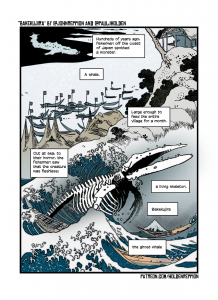 Started up a redbubble for the folklore thursday stuff. Will be adding to it as time allows, but i think there's some neat things up there right now…
I did an episode of the Saturday Sketch Show Live last week on Saturday (and I'm doing another episode tonight – and taking bookings for next week's show..)
I drew a silly little three page comic with Al Ewing for "Quarantine Comix"
In other news, reached out to Umar Ditta whose writing a one page strip for me a quickstarter, that should be fun. (Pencilling that today in fact, possibly inking it too)
So, to next week-
Inking this episode of Dredd. Repencilling the Jericho 5 strip I'm doing for the 77 – which I've asked Dan Whitehead to write for me (I had planned to write this myself, but I've just not been able to do it to the quality I like, and Dan's pretty damn good, which means I can concentrate on getting the drawing as good as I can…)
And that's it.
Anyway, on to next week, and let's all just try and get through this with our kindness and hope intact while at the same time acknowledging Black Lives Matter and systemic racism is a problem endemic both to politics and culture and we need to fix that.