A few years ago, while on holiday in Rathmullan (remember holidays?) I decided to try and do some daily comic stripping – and so I did (well, for a couple of days at least). And so here they are. They're from 2012, when things gosh — when things were so much simpler.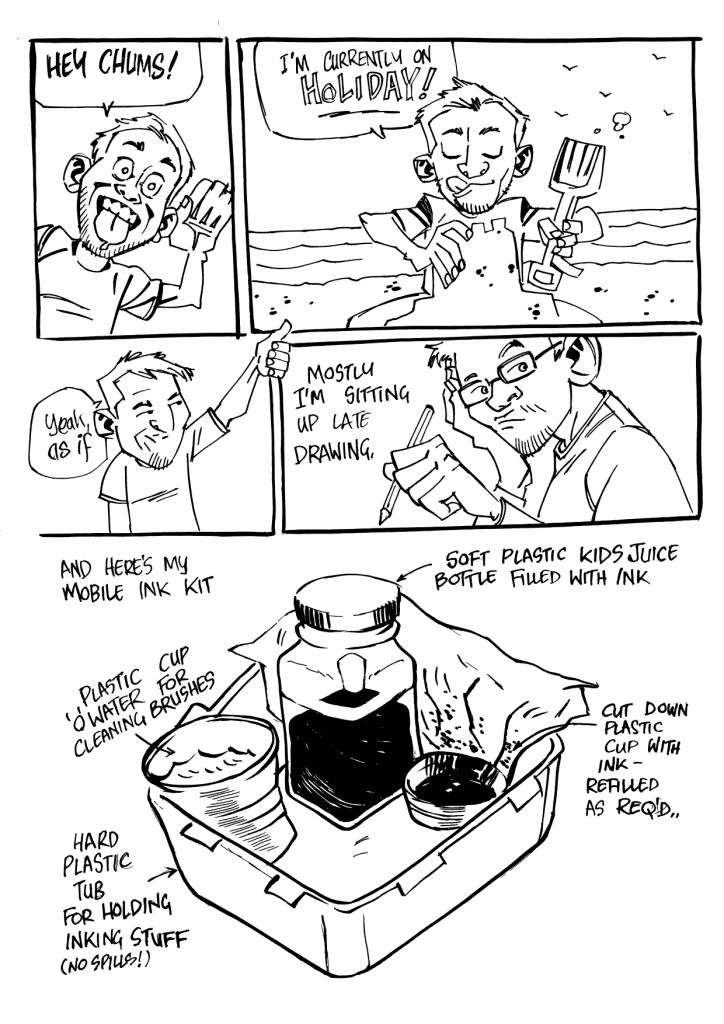 No, I have no idea what I was inking with – I forgot to draw it. Probably a brush.
Watched a lot of Son's of Anarchy.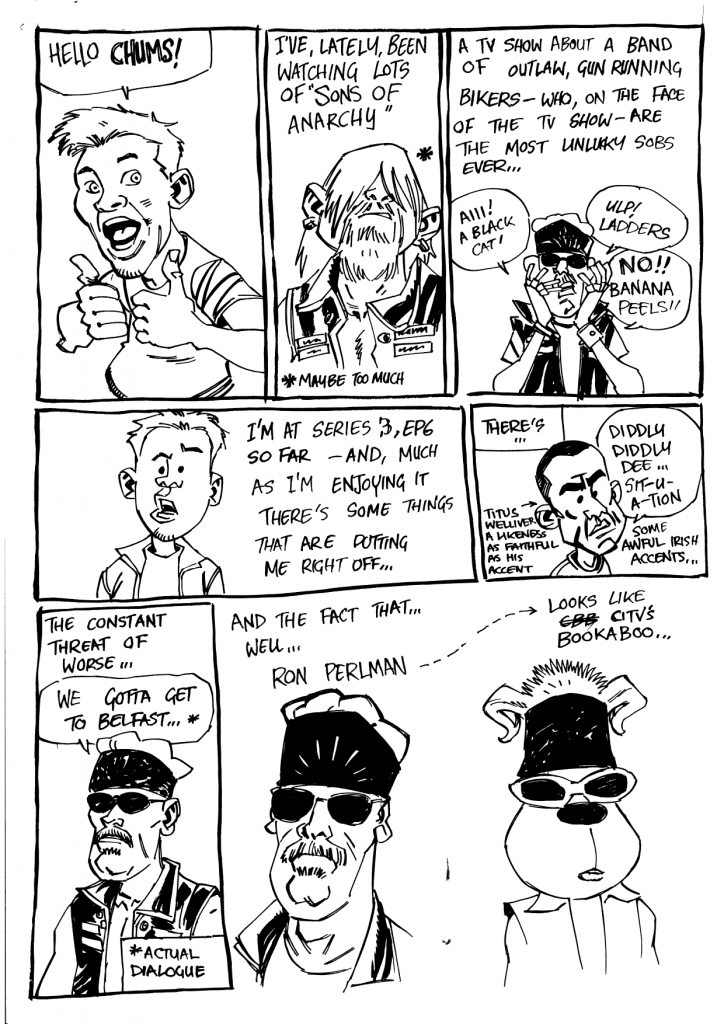 Up to a point…
Crafted an entirely new creator owned action adventure series about librarians…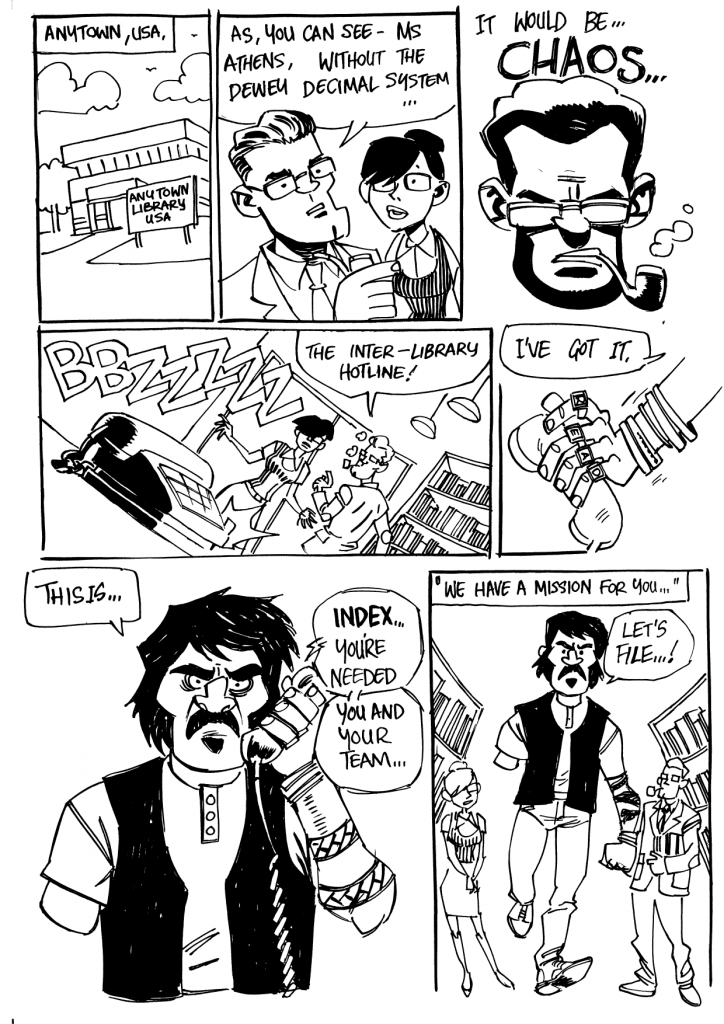 Tried a bit of Simple RPGaming with my son, by asking him to design a guy to fight me, it did not go well.
The 2012 Olympics, back then, the most dystopian thing I could imagine was the fact the Olympics wouldn't allow not-Olympic funders to show their brand name. Oh sweet summer child.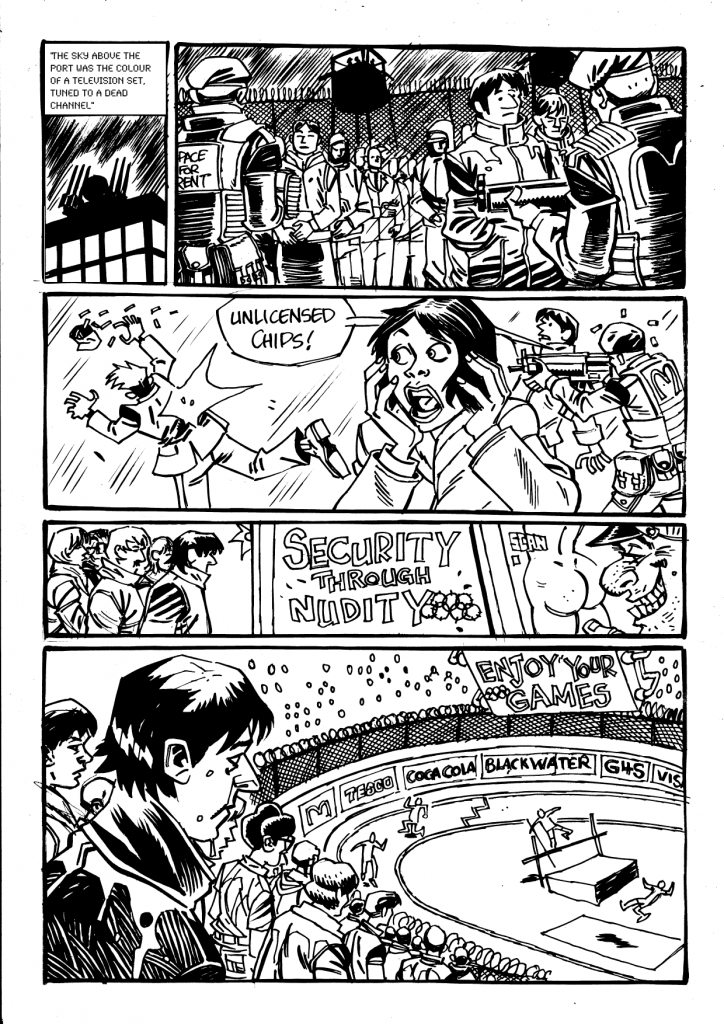 And finally, Tabitha Devine, dark Gothic Mistress – which made me laugh if nothing else.
You know, for strips I spent half an hour or so on, they aren't actually too bad. A bit of silly fun. Hope you like 'em!