This week's 2000ad (prog 2234) features the first solo outing for Noam Chimpsky – super intelligent bonobo and all round good egg.
I talk a little about doing the cover here and talk to Mike Molcher about Chimpsky and Dept K on the 2000ad youtube page here. Also, you can download some Chimpsky Wallpaper right here. (And if you scroll down I've a few treats if you enjoyed that wallpaper…)
But for fun here's some pencils for the first three pages…
This was the last strip I did pencil and ink, I've largely switched to fully digital now. I might return, but I've been liking the results I've been getting, and for the first time in a long time I feel like I'm getting inch-by-inch better at drawing.
We're going to see a lot more of the space-mansion as the series progresses, and so – lo! I built a 3d model in Blender.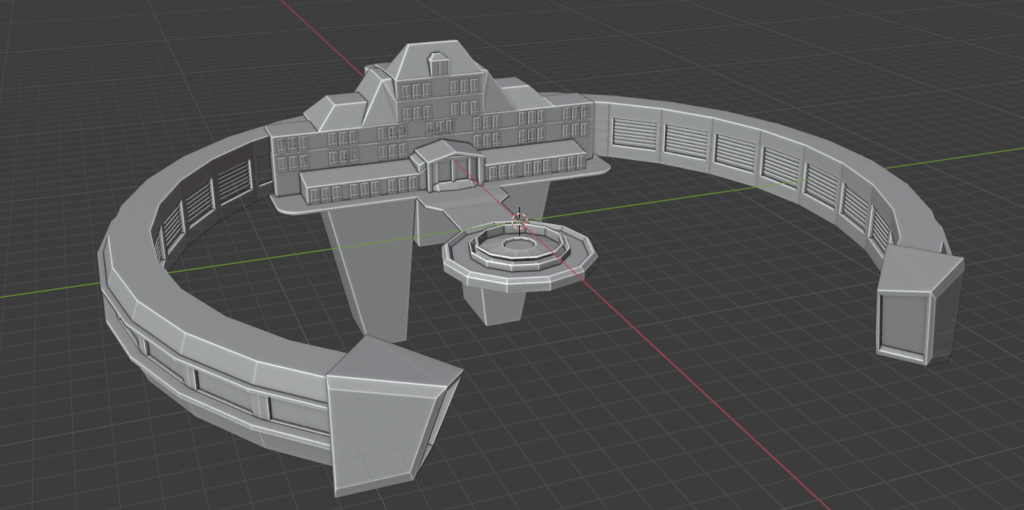 This has been pretty damn useful for getting fun angles (though you can see I ended up adding extra details when we get closer, and the central fountain in the 3d file lacks the Ape holding a monkey wrench I added as a fun nod to 2001.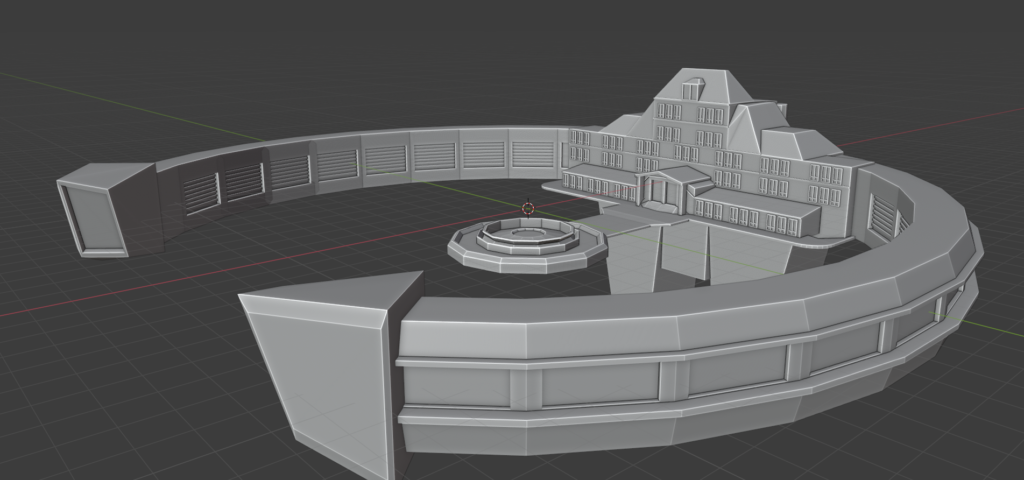 Anyway, hope you enjoy the strip, it's been a real fun one to do, and has some art which I think is amongst my best coming up.
Oh, and finally, the cover to Chimpsky – the pencils looked like this:
And, finally, here's some bonus material, in the form of lots of wallpapers at much higher resolution with special left/right versions for mac/pc users…