Out last Wednesday, 2000AD Prog 2236 features Episode 3 of Chimpsky's Law: The Talented Mr Chimpsky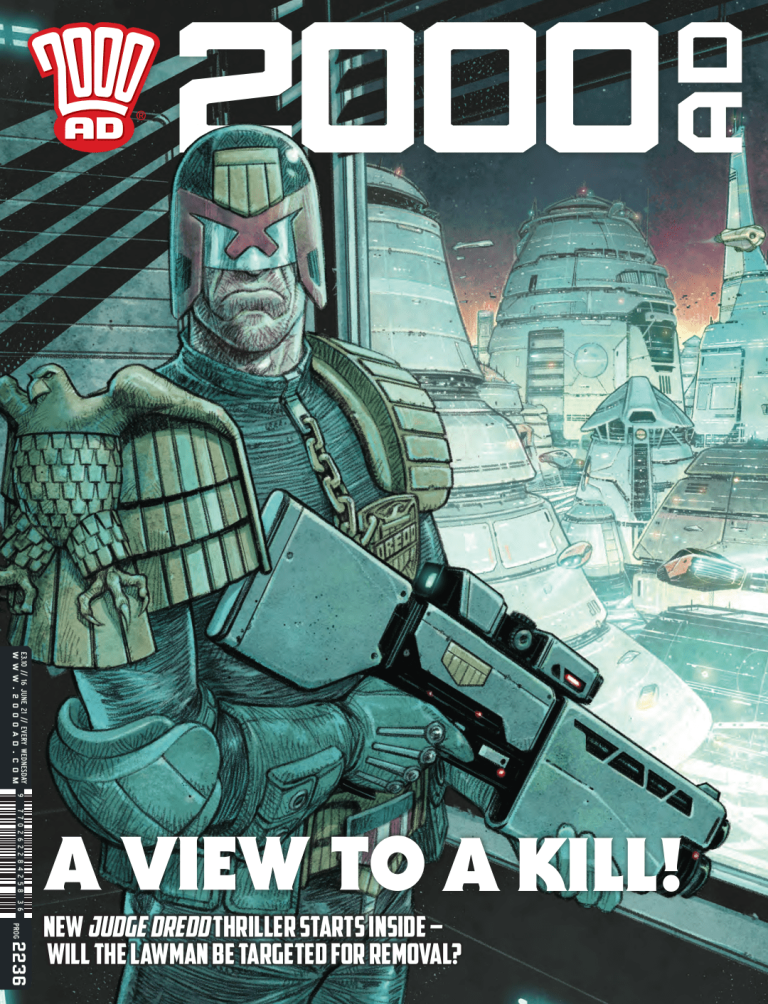 Wherein out four handed friend, begins to see the Jepperson's come to various sticky ends, finds himself fighting for his life and J'accuse Chimspky!
There's some fun PG tips style Chimps playing card nonsense in this issue, and I think I was generally pleased with the art on it.
One of the Things with this strip is there are SO many named characters, and they all needed distinct looks, and then there were an abundance of UNNAMED characters, but again – a distinct look. Even the chimps, all fundamentally the same but you still needed – at the very least – to distinguish Chimpsky from all others. Largely with Chimpsky, I did that with body language and story telling – keeping him the focus or making sure he's much more aware of what's going on than the other apes (who are largely just reacting to whatever thing is happening just now – all acting is reacting!)
The Jeppersons though I designed the first bunch that I thought we'd see more of – at this point I had no idea of what fate befell each of them, so, don't think there's any spoilers if I show you this.
The 2000ad cover I did that ran a few progs ago was originally supposed to be for this issue, I suspect it was just abstract enough it could be run at any stage and the first episode felt like a pretty good spot for it.
The reaction to this strip seems to be largely very positive, so hopefully we'll get to do more (I mean, assuming Chimpsky makes it out alive, right? RIGHT???)