Wow, what a cover. One thing you can't fault SK Moore on is ambition. It's been quite a run of covers for 2000ada over my chimpsky run, any one could be a best of the year, easily. Anyway, on with this week's chimpsky!
Now, as a special bonus treat, it rarely happens (but it happened twice- once in this week's chimpsky and in next week's – where I pick up something in the script wrong. In this week's I misinterpreted how angry our chum Chimpsky would became and so drew a full on raging monkey attack – but, Ken felt it was too much (and he was right) so it was swapped out in favour of a more restrained any-moment-now-i'm-about-to-do-something-awful panel.)
Since I hate to waste anything, here's the unused panel…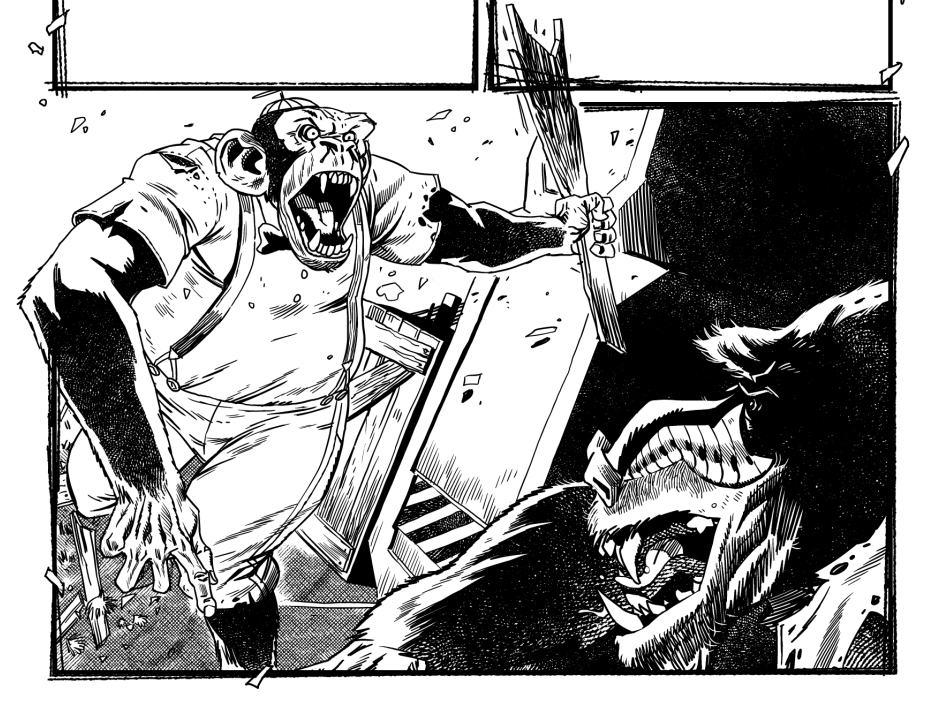 BTW I've been posting these things hoping for some feedback in the comments, but have only just realised I've had comments off – so I've no idea if anyone has been reading them, I hope you have!
In a couple of weeks after the series has run I might start talking about where I think I failed in the story, where my frustrations with what I wanted to do and what I just couldn't make my art do sit. STAY TUNED!