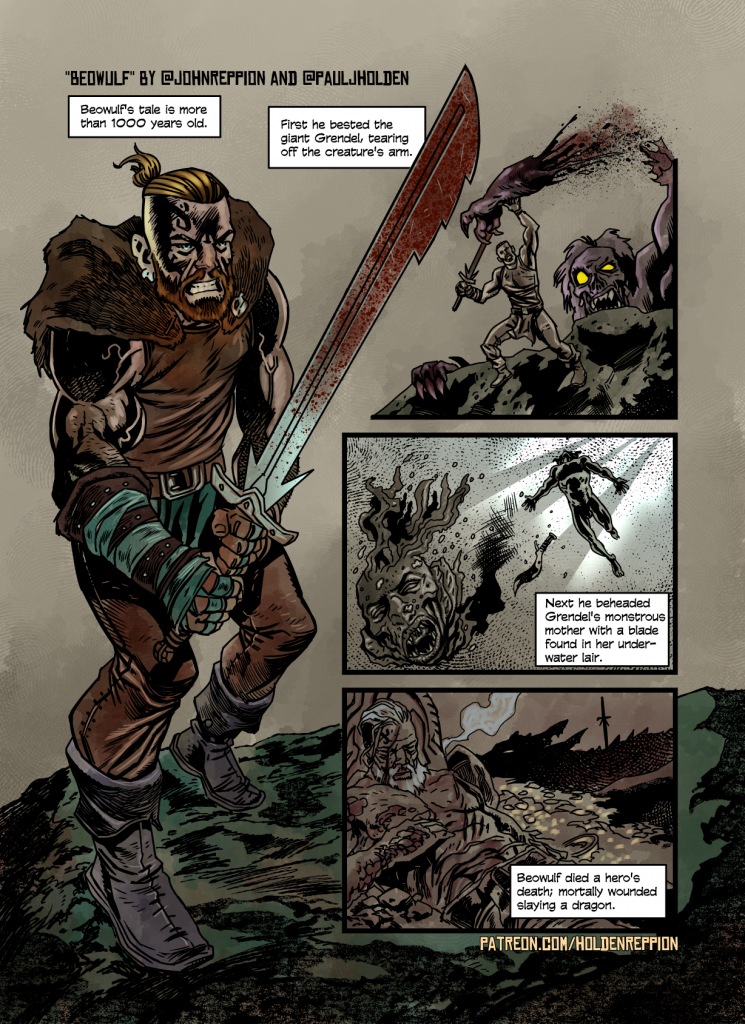 Is this the shortest comic adaptation of Beowulf? someone phone the guinness book of world records.
Oh I was so excited to get this tweet early from John.
I've never been into fantasy, I was hard wired for sci-fi, but as I've gotten older and come to understand just how much the sci-fi I enjoyed is really just fantasy with a different skin (sci-fi- it's science – but science so advanced it's indistinguishable from magic! so it's just magic then? shut up brain)
But, and I dunno where the inflection point happened (certainly within the last 20 years) maybe it was Game of Thrones? maybe it was just a general boredom of sci-fi or maybe it's the need to escape from reality into a world not permanently connected to the internet (and the news) but I've wanted to draw some fantasy.
(Actually, maybe it was from going to see Beowulf in the cinema in the 2007 film, which, for all its flaws, I rather enjoyed).
Anyway, hope you like it!
SUPPORT US MAKING MORE AT PATREON!