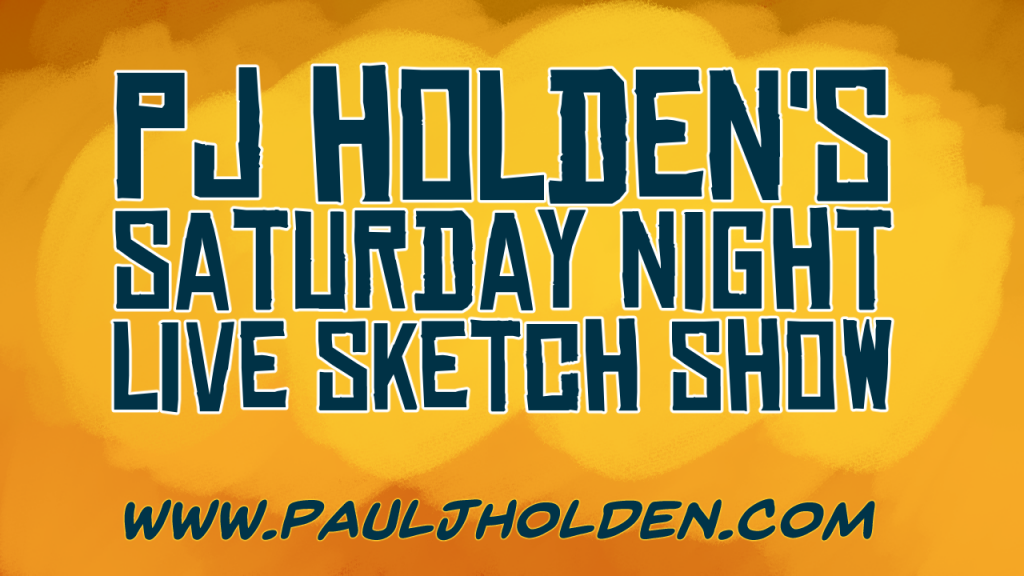 So, had the second of the Saturday Live Sketch Shows last night, some early teething issues aside it was pretty fun (the video was very stuttery to begin with, eventually dropped the resolution which was pretty high res, to something more manageable but STILL pretty high quality) you can watch the video or just look at the sketches from that page.
And I've even secured the iphone camera a little better so that should result in a much better, less drifty video.
I've got a stacked dance card for next week, but the following week I've nothing booked! And If you'd like me to sketch something for you, you can get in on that! (for details see the faq)
Should note, next week I move the show to 8pm from 9pm, that's purely because I've discovered kids are watching and it suits them (and, tbh, me) a little better to move it up one hour. Plus if it spills over, there's a little legroom for me.
The following week though the show moves – for that week – to Sunday at 8pm. It's my son, Thomas's 12th birthday that Saturday so we'll be busy.
Just want to say thanks to everyone who watched the show, sticking with the jumpy video at the beginning, I found it hugely fun, and as long as I can continue to get a little bit of paid commissions for the show then I'll keep on broadcasting. Hopefully getting the technical aspects of it better and better as we go along!